Certificate
70% of quiz marks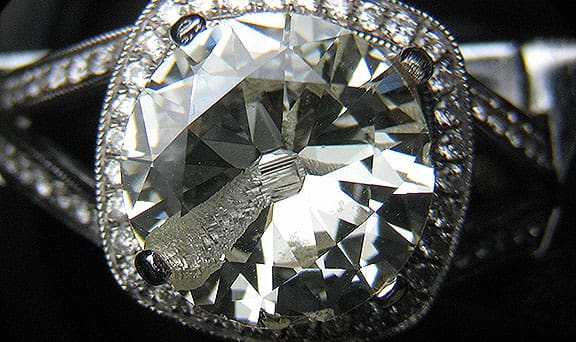 Course Syllabus: Evaluating Damaged Jewelry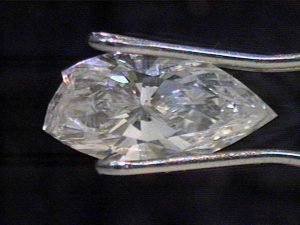 Overview:
Successful completion of this course will provide you with the knowledge to perform professional quality evaluations of damaged jewelry and gemstones, and be able to identify those issues that are pre-existing and not damage. Further, you will learn how to identify issues of manufacturing defect, poor workmanship, failure to maintain, wear and tear, and other issues which are important in the evaluation and reporting of investigations of claims of damage to insured jewelry. This is the only education course of its type in the world. It is based on actual case history from inside one of the world's leading insurance companies, including case history and photographs.
This course was originally certified by the Texas Department of Insurance as: Evaluating Damaged Jewelry for Continuing Education for General Lines.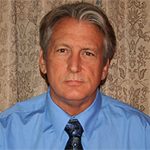 Instructor:
Your instructor is Robert James FGA, GG. Mr. James is a Fellow of the Gemmological Association of Great Britain, Graduate Gemologist of the Gemological Institute of America, and former Certified Gemologist of the American Gem Society. He is a state licensed Property and Casualty Insurance Adjuster with 50 years of experience in jewelry related litigation and expert witness work in the United States and Europe. He has served as an expert witness and litigation consultant in U.S. State and Federal Courts, as well as the United Kingdom. He holds a Business Law Certification from Cornell Law School and is a former Senior Gemologist and Special Investigations Unit (SIU) investigator with USAA insurance. Mr. James worked in the USAA Gem Lab for many years performing insurance claim damage evaluations and brings this knowledge and experience to this course.
Instructor Email Contact: studentinquiry@schoolofgemology.com
Instructor Phone Contact: (001) 210-464-1473
Course Description: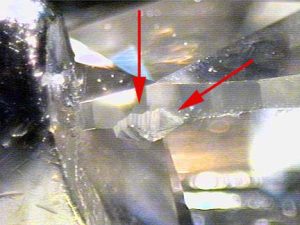 The purpose of this course is to provide an understanding of the evaluating of damaged jewelry for insurance claims and other litigation investigations. This course has been designed by insurance industry professionals with many years of experience working in gemological labs of major insurance companies, performing evaluations on damage jewelry claims. Successful completion of this course will allow the student to obtain specific skills in the evaluation of damaged jewelry coverage and claims. The specific knowledge will be as follows:
Introduction to the Evaluation of Damaged Jewelry
Terms and Definitions
Cause of Loss v- Fault of Loss
Inherent and Pre-Existing Conditions
The Evaluation Process
Failure to Maintain / Wear and Tear
Manufacturing Defect – Faulty Workmanship
Insurance Fraud
Catastrophic Damage and Salvage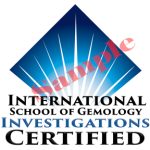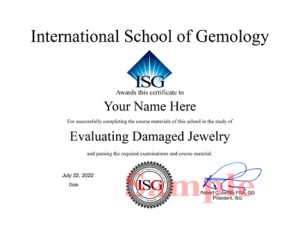 Certificate and Badge Awarded: Upon Successful completion of this course you will earn the Certificate for Evaluating Damaged Jewelry, and be awarded the Investigation badge for your website.
Prerequisite Requirements:
Students enrolled in this course must have one of the following:
Successful completion of a recognized gemological education program from an accepted education organization that includes jewelry appraisal training, and/or
Have graduated or be currently enrolled in a recognized gemology education program with a completion date within the next 3 months, and/or
Have been active in the jewelry industry on a retail or wholesale basis for at least 10 years performing evaluations and appraisals of jewelry and gemstones.
Furthermore, students should have a good working knowledge of computers, have a professional level of writing and organizational skills, top level communication skills, and are prepared to present themselves in a professional manner as required for appearance in the legal proceedings.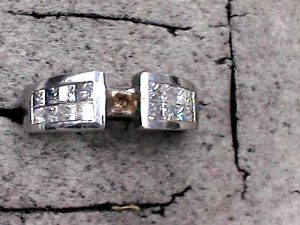 Requirements and Assessment Overview
This course will operate based on the following presentations, assignments, and examinations.
Course materials will be presented in a combination of written notes, video presentations, and interactive participation exercises. Students will also be required to perform outside research for report writing and document preparation. Exams will be placed throughout the lessons to test student understanding of the material.
Grading will be based on a cumulative point system with 50% of the points coming from satisfactory completion of the assignments and projects, and 50% from the final exam.
Students will work at their own pace through the online format.
Required Resources
Students will be required to have a laptop, pad, or desktop computer to complete the program due to the immersive structure of the assignments. Adobe PDF Reader as well as graphics capabilities will be a requirement for the course study. No outside textbooks will be required, although suggested reading resources will be given throughout the course. The average time to complete this course is 8 weeks, depending on the student work schedule and average of 6 hours of study time per week.
 Policies of this Course
The registration period for this online course is 4 months. Students are expected to complete all course work within this time period. Students unable to complete due to a recognized life event may apply for a time extension. All time extension requests will be considered based on the progress of the student to the date of request, and other factors at the sole discretion of the instructor. Once the 4-month registration period has expired, no extension will be granted.
Qualified students may start this course at any time and study at their own pace. The ISG reserves the right to request confirmation of student credentials and work experience at any time during the term of registration.
The student will be given a 3-day grace period in which to request a full refund for tuition paid. After this 3-day review period no further review is allowed, and the student agrees to not attempt any credit card chargeback or refund on their tuition.
Please contact the International School of Gemology for any questions, suggestions, or inquiries about this course.
Section 2
Terms and Definitions
Section 3
Cause -v- Fault of Loss
Section 4
Inherent and Pre-Existing Conditions
Section 5
The Evaluation Process
Section 6
Failure to Maintain / Wear and Tear
Section 7
Manufacturing Defect - Faulty Workmanship
Section 9
Catastrophic Damage and Salvage