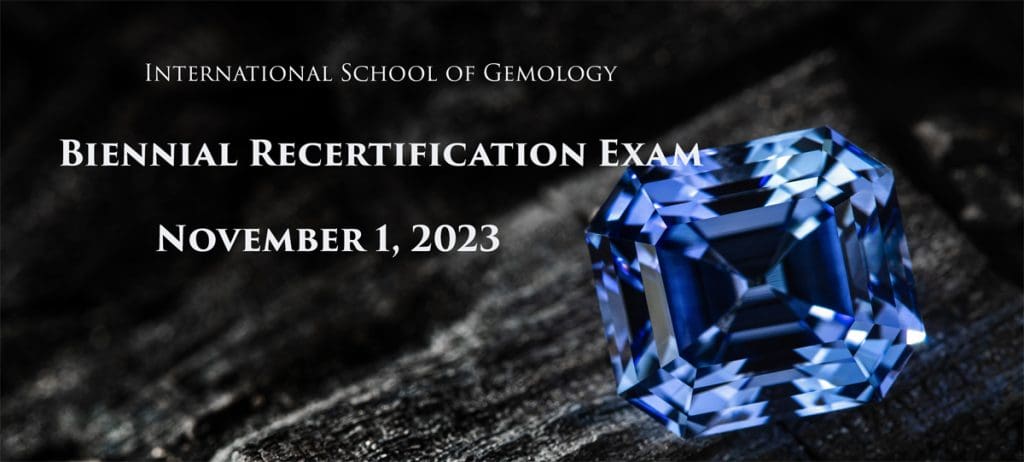 Welcome to the 2024 ISG Biennial Recertification Exam.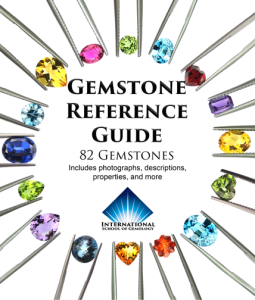 This year we are going to test everyone for the basics to see how you have retained your knowledge of gemstones and gemstone properties. From basic gemology to advanced jewelry appraisal, the core knowledge that you use is your knowledge of the gemstones. So this year we have created an open book exam to test your knowledge of gemstones. Here is how this will work:
Recertification is required of all ISG RGA and RG Title holders who earned their title prior to January 1, 2023.
Create a registration on the Gemology.pro SIGN UP with your own username and password.
Once you complete your $150.00 recertification fee you will be returned here and click Start the Course
You should click on the Gemstone Reference Guide cover photo and open that "flip book" in a new browser window to keep open during the exam. (or don't keep it open if you really want to test yourself.)
Complete the 50 question Recertification Exam. 80% Grade is required for passing. This exam can be retaken if you need to.
Your passing grade will be reported to the ISG office and your 2024-2025 Recertification Certificate will be mailed to you from the ISG office. International students may receive your certificate via PDF due to problems we are having getting certificates delivered in good condition.
Course must be completed by December 10, 2023.
That is it. Its a test of your gemstone knowledge after all these years. How much have you retained? How much do you need to keep studying on to stay active? This exam will let you know. Remember, an 80% grade is required to pass so read the questions carefully.
Let me know if there are any questions or issues. The ISG is here for you.
Robert James FGA, GG
International School of Gemology